On the Northern Arm of the Inner Harbour of Visakhapatnam Port on the Bay of Bengal, Nalco has established mechanized storage and ship handling facilities for exporting Alumina in bulk and importing Caustic Soda.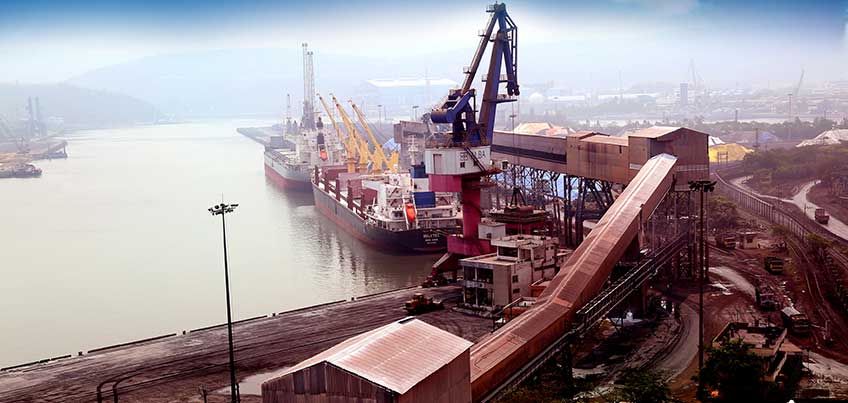 The Salient Features
Maximum ship size for loading Alumina : 40,000MT DWT
Maximum Alumina loading rate : 2,200 TPH (Avg. 1,500 TPH)
Receipt of Alumina from Damanjodi by: Rakes consisting 48 (x53 MT) BTAP wagons.
(Two) numbers of BTAP wagon unloading stations by pneumatic means.
Alumina storage capacity: 3 x 25,000MT RCC Silos.
Caustic soda Lye storage capacity: 3 x 10,000LMT.
Maximum caustic soda unloading rate from ship : 600LMT / Hr
One Caustic Soda wagon (BTCS) loading station.
Despatch of Caustic Soda lye to Damanjodi by: Rakes consisting 58 (x55MT) BTCS wagons.