On Panchpatmali hills of Koraput district in Odisha, a fully mechanized opencast mine is in operation since November, 1985, serving feedstock to Alumina Refinery at Damanjodi located on the foothills. Present capacity of Mines is 68.25 lakh TPA. Panchpatmali plateau stands at elevation of 1154 m to 1366 m above mean sea level. Bauxite occurs over the full length of the Panchpatmali plateau, which spans over 18 kms.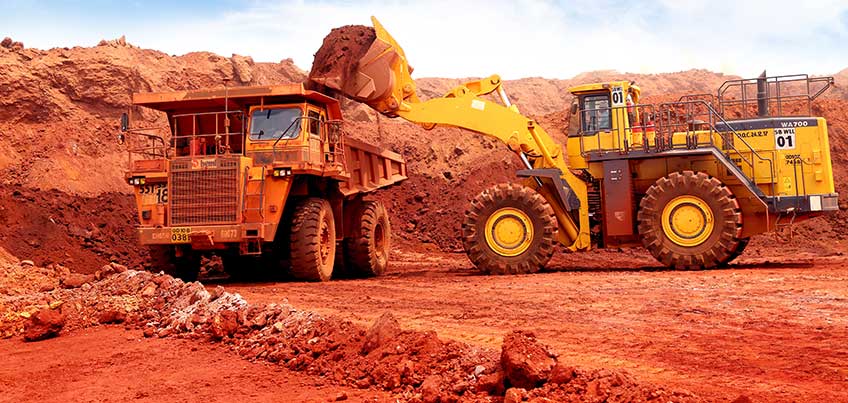 The Salient Features
Area of deposit – 16 sq. KM.
Resource – 310 million tonnes.
Ore quality – Alumina 45%, Silica 3%.
Mineralogy – Over 90% gibbsitic.
Over burden – 3 meters (Average).
Ore thickness – 14 meters (Average).
Transport – 14.6 KM long, single flight, multi-curve cable belt conveyor of 1800 TPH capacity.