Nalco inks MoU with Ministry for Higher Production & Financial Targets

18/07/2016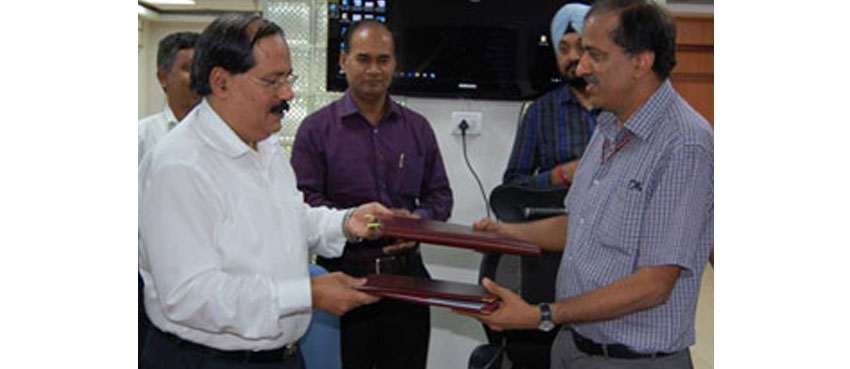 Bhubaneswar, 18/07/2016: Navratna CPSE National Aluminium Company Limited (Nalco) has signed an MoU with the Ministry of Mines, Govt. of India regarding financial and non-financial targets for the FY 2016-17. The MoU was signed between Shri Balvinder Kumar, IAS, Secretary, Ministry of Mines and Dr. Tapan Kumar Chand, CMD, Nalco in New Delhi on Monday. The MoU was formulated as per the new DPE guidelines and finalized after discussions with both Inter-Ministerial Committee as well as Ministry of Mines.
As per the MoU, the target for revenue from operations, excluding excise duty, has been fixed at Rs.7100 crore. The MoU has also set higher targets for production of both alumina and aluminium as compared to the previous fiscal. Nalco has set an annual production target of 21.30 lakh tonnes of alumina and 3.85 lakh tonnes of aluminium. It may be mentioned that the company had produced 19.53 lakh tonnes of alumina and 3.72 lakh tonnes of aluminium in 2015-16.
Nalco has also set a Capex target of Rs.1021 crore, which includes projects like development of Utkal D & E Coal Blocks, Wind Power Projects of 50 MW each in Maharashtra and Rajasthan, addition of 5th stream in the existing Alumina Refinery at Damanjodi, Koraput, a 20 MW Solar Power Project in Madhya Pradesh and other modernization activities.
Shri N.B. Dhal, IAS, Joint Secretary, Ministry of Mines, Shri N.R. Mohanty, Director (P&T), Nalco, Shri K.C. Samal, Director (Finance), Nalco and other senior officials of Ministry and Nalco were present on the occasion.