Aluminium power: Foreign firm show keen interest in Odisha

28/11/2017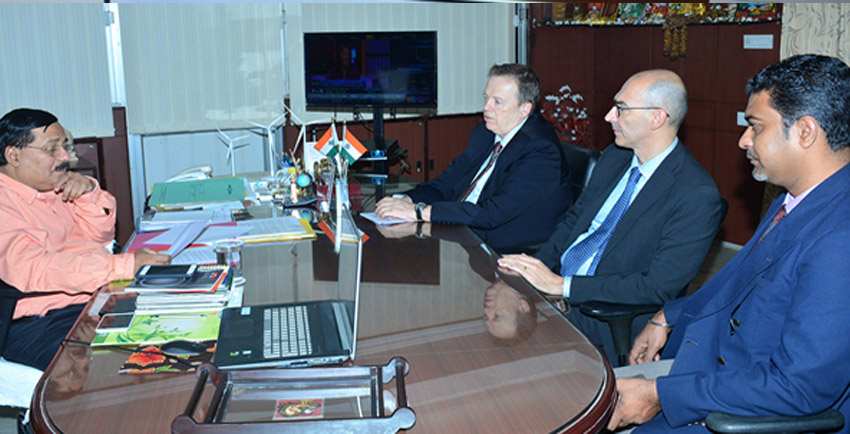 AAI to sign MoU with ASSOMET & AMAFOND for Business Collaboration
Bhubaneswar, 28/11/2017: Aluminium Association of India (AAI) and leading aluminium association ASSOMET & AMAFOND of Italy will soon sign MoU for investing in joint venture in the upcoming Aluminium Park at Angul that is being developed by leading Navratna CSPE National Aluminium Company Limited (NALCO) and Odisha Industrial Infrastructure Development Corporation (IDCO).
The Consul General of Italy Mr. Damiano Francovigh along with other officials met today Dr. Tapan Kumar Chand, CMD, NALCO & Chairman of AAI, at Bhubaneswar, and held discussion for Industrial cooperation and collaboration between Aluminium Industries of India & Italy.
During the discussion Dr. Chand was optimistic about the business partnership and proposed the Italian Industry delegation led by Consul General & Ambassador of Italy to visit NALCO and other Industries in Odisha, and this was agreed by Consul General.
"With large bauxite reserves and presence of major aluminum players like NALCO, Hindalco and Vedanta, Odisha is considered to be the aluminium capital of India. Global firms should come forward for investing in joint ventures with up-stream and down-stream units" said Dr. Chand.
It may be mentioned that the MoU is scheduled to be signed during the next visit of the Italian Industry delegation in January 2018.